Hello.This is Papazon of the Nomad family.(@nomadkazoku)

Currently, our family is working to obtain an MM2H visa with the aim of moving to Malaysia.
【お宝級】マレーシア MM2Hビザ とは?知らなきゃ損するお得なビザ
どこかしらで「MM2H」という言葉を聞きつけ、早速検索した好奇心旺盛なあなたに、その魅力をとくとお伝えします。この続きを読むと「MM2H」の魅力に取り憑かれてしまいますので、日本を離れたくない方は、ここから先は読まずにページをそっと閉じてください。
In order to reduce the hurdle, it is important to "reduce the cost of living in the first place" in order to lower the hurdle.

It is said that the biggest enemy of living expenses is "rent", and the standard of rent is "about one-third of the take-home income".

However, the total rent ratio of our house in the last 15 years was about 16% of that.

This time, based on the experience of such a home, I would like to explain the tips of rent saving.
Rent saves less than 20% of income
Here is a graph of the rent ratio of our house for the last 15 years.
As a company employee, we are not wealthy households because we consistently have only take-home income below our age.

Still, for the past 15 years, the secret to being able to keep the rent ratio down stable is "moving".

As can be seen by the fact that the rent ratio in the graph fluctuates almost every year, we have moved five times in the last 15 years.

In accordance with the change of the environment in my house, we are moving a little, why do you move so much?

I would like to explain the reason in detail according to the following contents.
Think of moving as an investment.
It's not just rent saving!Extra benefits of moving
How to find a room to save rent
The moving history of my house
Think of moving as an investment.
One of the most common words in investment is that "return is uncertain and cost is certain."When you invest, you have only the cost part that you can control.

Based on these words, moving is considered to be the strongest investment.

For example, in order to get a return of 240,000 yen per year in stock investment,
10 million yen x 3% per year = 300,000 yen – 20% tax → 240,000 yen GET!
However, in order to get a return of 240,000 yen per year by moving,
Rent – 20,000 yen reduction × 12 months → 240,000 yen GET!
The only money required for investment is moving fee, security deposit, key money, and brokerage fee.
Unfortunately, the money you invested will not be returned except for the deposit.

However, there is no need for millions of yen, and if you devise it well, the investment amount will be 100,000 yen.Nevertheless, the return will surely continue after the second year.

There is no such delicious investment at all.
It seems to be sold a suspicious investment product somehow.
It's a pretty suspicious phrase, but I was actually able to save money.
Because the rent ratio is 16%!
It's not just rent saving!Extra benefits of moving
So, I think that you could understand that "moving investment" will be a big saving, but in fact, the advantage of moving is not only to save the rent.

We will also introduce three extra benefits of moving.
Save time commuting time
Reduce your desire for ownership
The moving town becomes entertainment.
(1) Saving commuting time
What's more important than money is saving time.
And the most easy time of the precious day is "commuting time".

As long as you work for a company, it is inevitable that you will be relocated.
You may also change jobs and change your workplace.

In such a case, if you move immediately according to the environment, you can minimize the commuting time.
By the way, in my case, I l
ived in the bicycle commuting area of the company until the child was born, and the commuting time by the bicycle was treated as exercise time, and I tried to commute time virtually zero.
※ Bicycle commuting because there is no worker's accident of the company, please note that there are a lot of companies that are prohibited now.
(2) Reduction of possessive desire
If you are always living with the intention of moving, you will inevitably not want to increase your luggage.Because I do not buy unnecessary things, there is an effect to suppress the desire for ownership.

Even if you buy something you don't need, you can organize your luggage to a minimum because the timing to throw it away by moving is born, and it is a minimalist.
(3) The moving town becomes entertainment.
The area that is suitable for lowering the rent is basically a city that is not popular, so there is not much information on the Internet, and the information can only be earned by foot.

If you move to a new minor town, you will be walking down the road that you can walk on weekends, so you can enjoy a year just by taking a walk in the neighborhood.As a result, leisure expenses can also be saved.
In this way, moving has various advantages.

Now, you've been quazzled because you want to move too!
So specifically, how do you find a place to move to?
How to find a room to save rent
If you are looking for a room for rent saving purposes, you want to find a cheap room even a little.
However, even if it is cheap, if the quality of the room goes down, it is not very nice.

While maintaining a certain quality, it is effective to continue to check the "new property" in order to reduce the rent.

Major rental portal sites such as SUUMO, Smiley, at home, and CHINTAI usually have the ability to notify emails and apps of new properties.

While setting the desired conditions of the room to your liking, (1) unpopular area near the workplace & (2) Register new property notifications (e-mail / app) in the area where you currently live, let's create a mechanism to make new property check a habit.
(1) Unpopular areas
The advantage of the unpopular area is that the quality of the room is set to be high because the owner is aware that the rent is cheap, as well as the owner is not popular.

If you live in an area that is not popular and you have any disadvantages, you may want to avoid it, but it is an area that should be given priority, especially if you do not.
(2) Area where you currently live
Surprisingly, the blind spot is to check the new properties in the neighborhood.Once you have lived, there is of course always a change of residents in the area, so you can come across a property with favorable conditions that were not available at the time of moving.

In addition, moving in the local area is because there is a land intuition, because it can be decided immediately as long as the conditions of the room, you can decide to move faster than the person who moves from the outside.
The above was said that if you invest in moving, you will be able to reduce the rent.

Moving tends to be 100 million yen by all means because it takes time and effort, but the saving effect of the rent is enormous!By all means, let's start looking for a nice room at a low cost by regular checking of new properties in low popular areas and near home!
【SUUMO】不動産売買・住宅購入・賃貸情報ならリクルートの不動産ポータルサイト
【SUUMO(スーモ)】不動産・住宅に関する総合情報サイトです。全国の賃貸情報からマンション・一戸建て・土地などの不動産売買・物件購入情報はもちろん、注文住宅、リフォーム、設備情報に至るまでの豊富な住宅情報で、あなたの幸せな住まい探しをサポートします。
As an aside from here, I would like to talk about how my family has moved.
The moving history of my house
First of all, the reason why I came to stick to low rent is studying in China when I was in college.
At that time, the room I rented while studying in China was more than 100 m2 and the rent was 5,000 yen.
Furniture bought in the used market in the concrete bare room of the premise that the family renovates and uses (garbage?)I gathered and lived there.

Having had this kind of experience, I didn't feel like paying a lot of money for a small room in Tokyo, so I decided to stick to finding a room in a cheap area.
Kita-Senju (Low-popular areas in Tokyo)
At that time, we rented a 6-mat 1K room in Kita-Senju, which would not have been the most popular in the 23 wards.
I was a little irritated by the sense of pasting the mark of men and women in the toilet, but the convenience of transportation is good, and I like the fact that I can commute by bicycle along the bank along Arakawa to the office.
Komagome (cheapest class at Yamanote Line Station)
In order to move to work and live with my mom, I looked for a property at Yamanote Line Station and moved to Komagome Station because it was the cheapest station on the route.
There were not many pictures, but the room became quite large.Komagome, a station that would never be needed if you do not live, is a very difficult town to explore, and these days I was busy posting food logs to support Komagome's shops.
※ When I looked at my page of the eating log to Hisabisa, more than half of it was closed (T'T)
Kanamachi (cheapest station in the 23 wards)
I moved to a small room for living alone for my mom's home birth.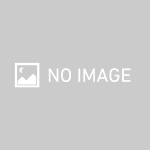 I really lived alone and didn't take any pictures.It was noisy at the railroad crossing in front of me, but as soon as I started living, I got used to it.
Minamisuna (JKK-Tokyo Metropolitan Housing)
Although three people live again and look for a room near Mamazon's office, which is easy to go to nursery school, the rent is still high in the city center, so JKK (Tokyo Metropolitan Housing Supply Corporation) in Minamisago realized the dream of "wanting to live in a housing complex at least once in my life."
JKK's property requires a lot of troublesome documents, but it does not cost an initial cost other than the deposit, and a rare large room can be rented cheaply in Tokyo.

However, the facilities were only、、、those that made you feel the history of the Showa era, such as the first balance kettle and the toilet with the pipe bare.

As a hidden advantage, there are almost no cars on the premises of a fairly large housing complex, so the environment where small children can play safely was just right at the time👍
[Secret] (Used Apartment Purchase)
I had no idea of buying a house even though I didn't want to pay rent, but I was impressed by the concept of "renovation" and decided to buy a second-hand apartment immediately after attending the seminar.
※ After participating in the seminar of 8/9 when you see the e-mail, we have deposited the application fee two days later.I'm scared!
As an excuse, the monthly payment was cheaper than the rent of the housing complex, even if "loan payment" and "administrative expenses" were combined.The hotel was very comfortable.
[Secret] (Used Condominium Sale)
After that, I decided to move abroad, sold my apartment and sold it immediately, so I moved quickly.Because it was sudden, there were few choices, and the rent was high only this time.
It is an exception only at the end, but basically according to the change of the environment, I repeat the move in search of a good room.

If you have a positiveness that you can enjoy in any environment, please try to "move investment" by all means though there might be a person who feels dull when you live only in a cheap room!